Harvard Common Press 2019
The Epic Air Fryer Cookbook serves up everything you love about air frying in 100 easy everyday recipes that turn out scrumptiously crispy, family-friendly meals.
With your air fryer, you can enjoy cooking and eating delicious fried foods guilt-free—because air-frying recipes use little or no oil. And, as author Emily Paster reveals, your air fryer can cook all kinds of dishes beyond fried foods. Cooking with your air fryer has never been more healthy, more fun…or more epic!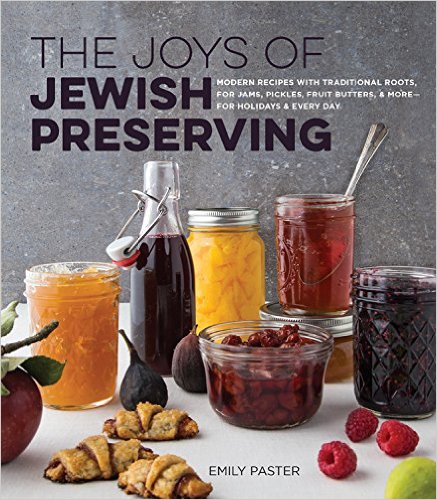 Harvard Common Press 2017
Jewish cooks are proud of the history of preserved foods in Jewish life, from the time of living in a desert two millennia ago, to the era in which Jews lived in European ghettoes with no refrigeration. In a significant sense, the Jewish tradition of preserved foods is a symbol of the Jewish will to survive. With terrific color photos by the Seattle photographer Leigh Olson, rich and detailed background info about Jewish food traditions, and, above all, terrific and tasty recipes both sweet and savory, this book is a celebration of some of the best foods Jewish cooks have ever created. Get your copy!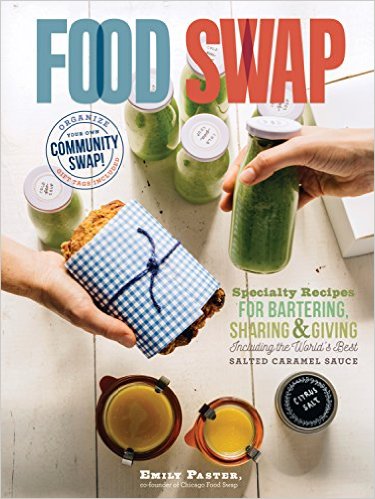 Storey 2016
Part cookbook, part how-to guide, Food Swap features more than 80 recipes for artisanal items that will be coveted at food swaps and adored as gifts, including everything from salted caramel sauce and Meyer lemon curd to green tomato salsa, lavender shortbread, cultured butter, apricot jalapeño jelly, and rum vanilla extract. You'll also find creative tips on how to package your items to make them irresistible, plus perforated gift tags ready for personalization. Finally, author Emily Paster offers guidance on setting up a food swap in your own community, as well as inspiring stories from people who are part of this growing movement. Get your copy!