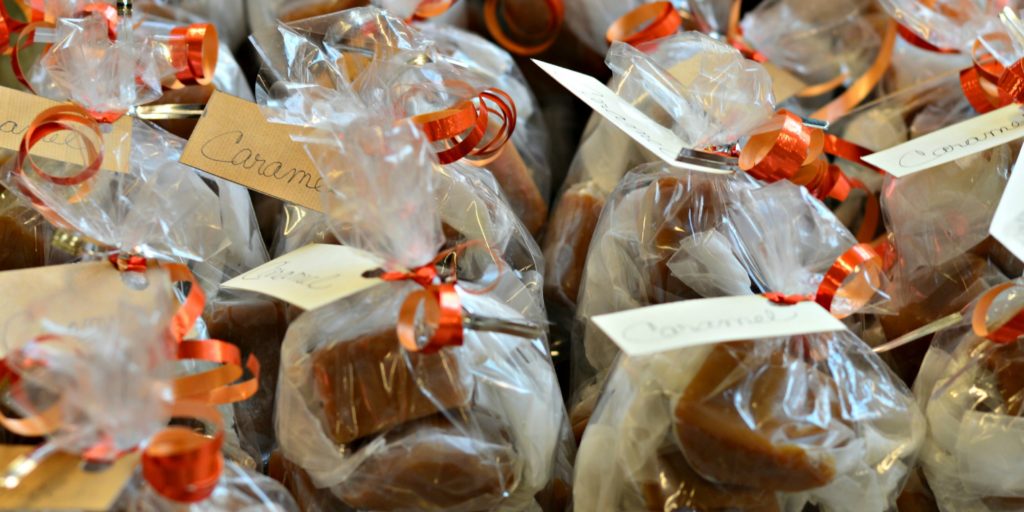 Emily teaches classes and workshops around the country on Jewish cuisine, home food preservation, fermenting and more. Close to home, Emily is a regular instructor at the Chicago Botanic Garden and Morton Arboretum where her classes often sell out. Emily also teaches at cooking schools, JCCs, libraries and other venues around the country, such as Caruccio's on Mercer Island, WA and the Brooklyn Brainery in New York.
In addition to her regular classes, Emily is also a popular speaker at special events and festivals around the country. She was one of the featured chefs at the Michigan Jewish Food Festival in August 2018. Emily also spoke and taught a canning workshop at the San Diego Jewish Book Fest Foodies on the Farm event in November 2017. In 2016, Emily taught two workshops at the Mother Earth News Fair in Pennsylvania.
Thinking of inviting Emily to speak or teach at your event or venue? See what some of her hosts say about Emily's presentations:
Emily's participation as Guest Chef at the 2018 Michigan Jewish Food Festival was a true highlight of the day and her cooking demo received rave reviews. Emily brings her passion, humor, and expert culinary skills into each presentation, making for a truly memorable and delicious experience. She is accommodating, appreciative, and a pleasure to work with in any kitchen!
Emily was a joy to work with; she facilitated the kind of event where people asked questions excitedly and felt empowered to get started canning and preserving food. Her attention to different regional and cultural traditions was interesting and made the event feel unique
– Maya Siler, Arts/Culture, Senior & Youth Programs Coordinator, JCC Greater Albuquerque
I have had the privilege of working with Emily over the last couple years at the Chicago Botanic Garden.  A born teacher, she brings not just technique, but also historical, cultural and food science information to the students.  Emily is respectful, organized, talented, patient and approachable.  She inspires students to try new things and learn new skills.  Because of her down-to-earth attitude, endless knowledge and creative course topics, participants return to Emily's classes time and time again.
– Christina Swets, Adult Education Program Coordinator, Chicago Botanic Garden
Emily's classes are a big hit with our adult learners. She is approachable and organized, and her recipes are always so delicious! It's a joy to work with her.
– Brooke Pudar, Coordinator of Adult Learning Programs, The Morton Arboretum